Large Berna Multi-Clamp (200mm)
$15.67
PCL8720
• 1 x large hobby clamp
• 200mm beam with 2 jaws
• Can be used in the aircraft industry
• Beams are made of high density carbon fibres
• Jaws are incredibly supple giving the clamps a tactile flexibility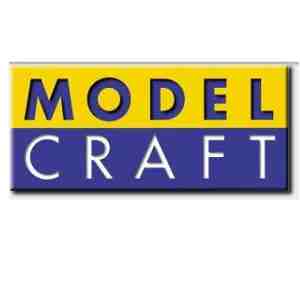 Description
Modelcraft Large Berna Multi-Clamp (200mm)
SKU: PCL8720
• 1 x large hobby clamp
• 200mm beam with 2 jaws
• Can be used in the aircraft industry
• Beams are made of high-density carbon fibres
• Jaws are incredibly supple giving the clamps a tactile flexibility
Modelcraft Large Berna Multi-Clamp (200mm)
These unique clamps, developed in France by Dr Berna, are made of technologically advanced materials used in the aircraft industry. Beams are made of high-density carbon fibres and the jaws are incredibly supple – giving the clamps a tactile flexibility and pressure sensitivity similar to the human hand.
Multiple Clamps – Use clamps in various combinations to press on otherwise hard to reach surfaces
Spreading Tool – By reversing the direction of the buffers, Berna Assemblers can be used as spreading tools. Ideal for holding workpieces for painting, weathering etc.
Create a Jig – Use Berna Assemblers in conjunction with connectors and other accessories to create your own jigs to hold even the most complex shapes.
Clamping & Work Holding
The Modelcraft collection includes tools for clamping and work holding to cater for all model making and craft requirements. As any accomplished model maker will know, it is essential to have a job held securely and in the right position- especially when working on precision items. By securing items whilst working on them you can ensure accuracy and minimise mistakes.
The SHESTO Modelcraft Collection
The SHESTO Modelcraft collection is a comprehensive range of useful, often hard to find precision hand tools and accessories essential for any toolbox. The range of Model Craft tools covers many applications where detail, precision and close up control are needed, such as: model making, general hobby & craft, electronics & light engineering, renovation & restoration, jewellery making, as well as smaller DIY and household repairs.
Additional information
| | |
| --- | --- |
| Weight | 0.3 lbs |
| Dimensions | 10 × 8 × 1 in |