Double Lens Jewellers Loupe
$26.93
POP1490/B
• 10x magnification – 18mm focal length
• Distortion-free viewing through spaced 18mm double lenses
• Includes leather pouch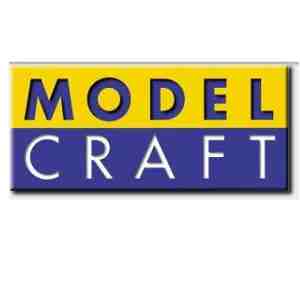 Description
Modelcraft Double Lens Jewellers Loupe
• 10x magnification – 18mm focal length
• Distortion-free viewing through spaced 18mm double lenses
• Includes leather pouch
Modelcraft Double Lens Jewellers Loupe
This double lens jeweller's loupe is a small folding 10x magnifier, with 18mm focal length. The loupe is extremely useful when examining marks on jewellery or the quality of gemstones and anything within a small scale such as stamps, coins, solder joints etc. Includes a handy protective quality leather pouch.
Magnifiers
The Modelcraft collection offers a variety of different magnifiers for a wide range of uses such as reducing eye strain to examining the tiniest detail of small objects such as jewellery, antiques, reading component markings, stamps and miniature tools etc. This is the most exclusive choice of jewellers' loupe as we also have a plastic eyeglass magnifier and a clip-on spectacle eyeglasses with a 3x (3.5″) magnification. Perfect for precision & miniature work.
The SHESTO Modelcraft Collection
The SHESTO Modelcraft collection is a comprehensive range of useful, often hard to find precision hand tools and accessories essential for any toolbox. The range of Model Craft tools covers many applications where detail, precision and close up control are needed, such as: model making, general hobby & craft, electronics & light engineering, renovation & restoration, jewellery making, as well as smaller DIY and household repairs.
Additional information
| | |
| --- | --- |
| Weight | 0.25 lbs |
| Dimensions | 10 × 8 × 2 in |