18 Piece Hobby & Craft Set
$51.61
PTK1018
• 2 pliers – snipe nose & slide cutters
• Mini flat file
• Craft knife and 5 spare no.11 blades
• Chisel knife & 5 spare blades
• Sanding block
• 2 tweezers – flat end & bent nose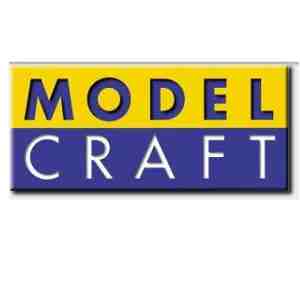 Description
Modelcraft 18 Pce Hobby and Craft Set
• 2 pliers – snipe nose & slide cutters
• Mini flat file
• Craft knife and 5 spare no.11 blades
• Chisel knife & 5 spare blades
• Sanding block
• 2 tweezers – flat end & bent nose
Modelcraft 18 Pce Hobby and Craft Set
These perfect set of tools is ideal for your everyday smaller DIY or repair jobs and is very versatile for Model making & craft such as radio control models, railroad projects wooden ship modellers, multimedia models and so much more! It comes in a handy aluminium case for protection and to carefully keep the tools in place.
Modelling & Hobby Tool Sets
The Modelcraft range includes various kits for your everyday use, from boat building, railway modelling, hobby & smaller DIY tasks as well as your general model making, repairing & craft.
The SHESTO Modelcraft Collection
The SHESTO Modelcraft collection is a comprehensive range of useful, often hard to find precision hand tools and accessories essential for any toolbox. The range of Modelcraft tools covers many applications where detail, precision and close up control are needed, such as: model making, general hobby & craft, electronics & light engineering, renovation & restoration, jewellery making, as well as smaller DIY and household repairs.
Product Code: PTK1018
Product Name: Modelcraft 18 Pce Hobby and Craft Set
Brand: Modelcraft
Barcode: 50600306696969
Weight: 661 grams
Dimensions: 260 mm x 195mm x 50mm